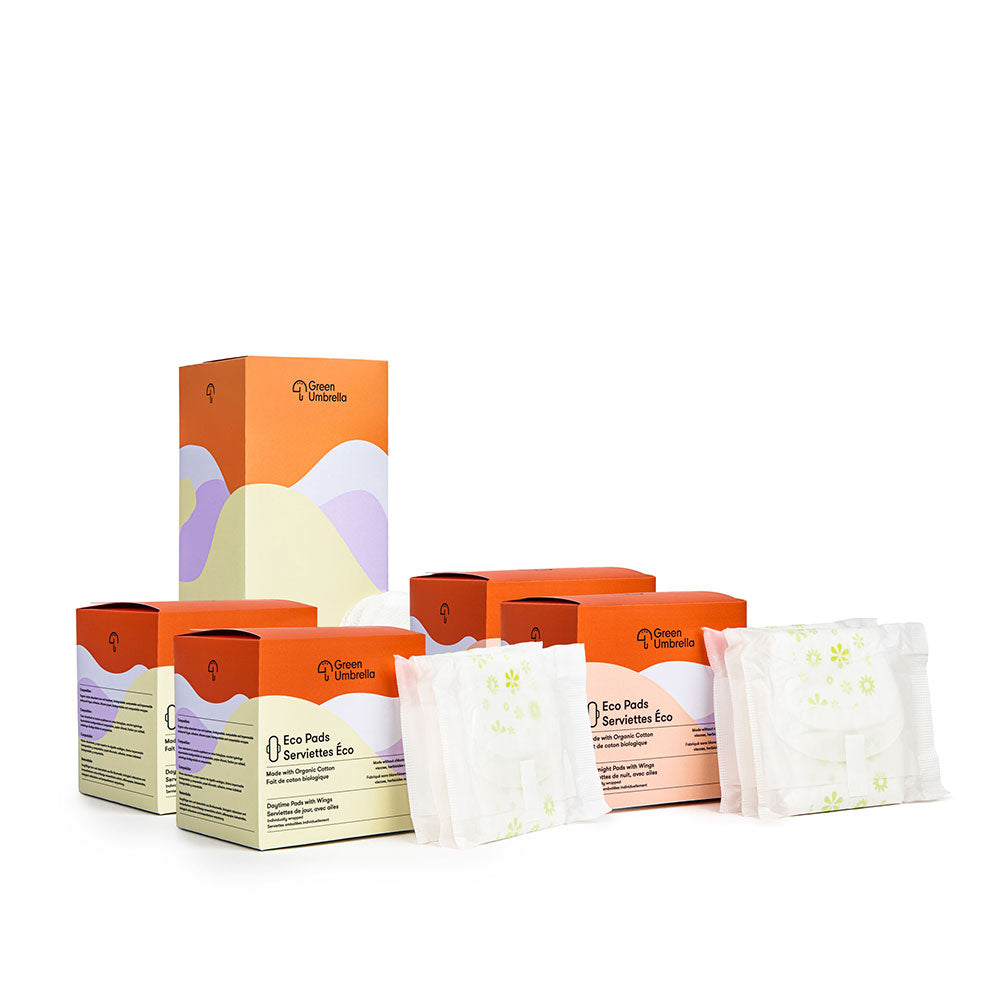 Day & Night Pads + Liners Bundle
The details
Let's get to the point:
You're a pad person. A traditionalist. A no-nonsense kind of menstruator who just wants pads and liners delivered to their door, please and thanks. We respect that. Well, we've got great news. This bundle was made for you. 20 daytime and 20 nighttime pads to protect you for as many days and nights as you need. We can't forget about our natural cotton panty liners made for lighter days and added security. All of our products are made with organic cotton, certified cruelty-free, Health Canada approved, and loved by Canadian gynaecologists. Just try to think of a reason not to love them. We'll wait. 
100% safe, sustainable, and a better choice.
Only is passionate about periods and the planet. That's why we Only use organic cotton in our products. It's better for your intimate skin and the soil it grows in. It protects our farms and farmers the same way we protect you. Love that idea? We do too.
Contact us
to learn more.