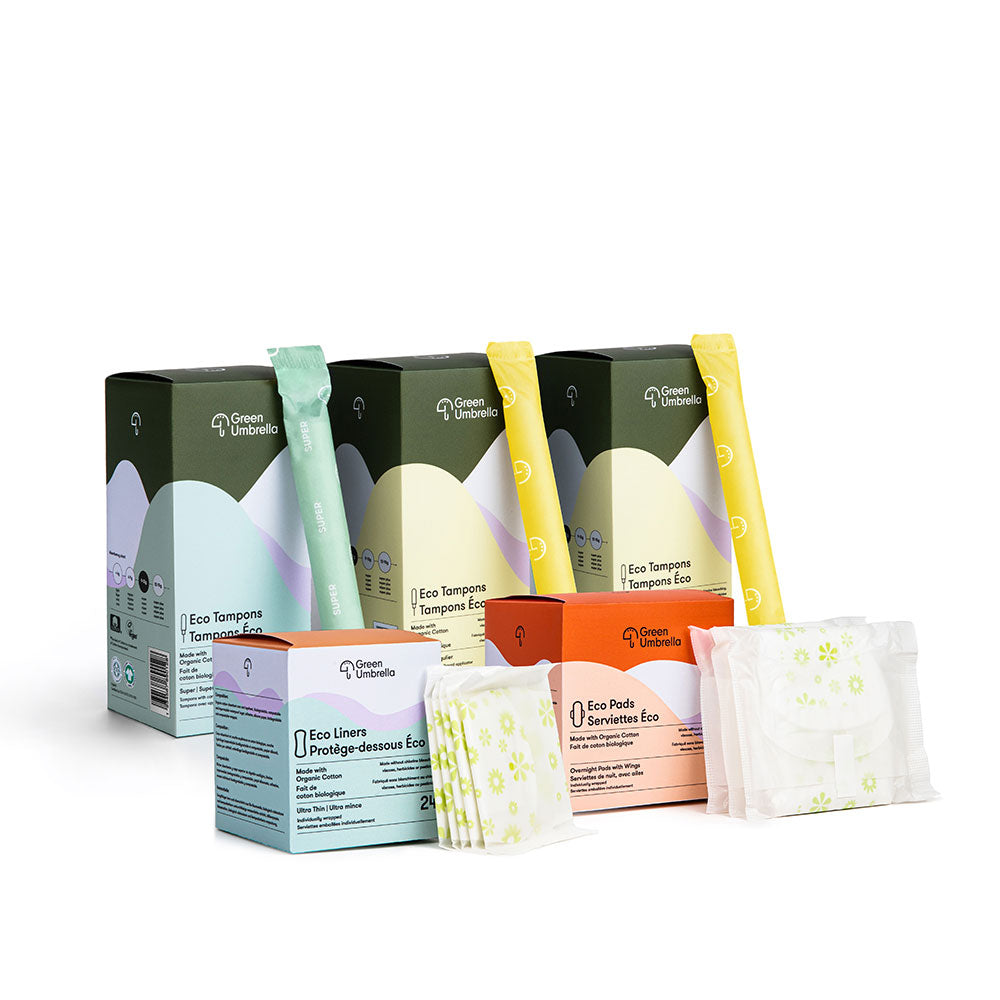 A Bit of Everything!
The details
So. You like to use tampons with applicators? You wear pads overnight, and use liners for backup protection or on your lightest days?

This bundle is Only what you need. 2 boxes of regular tampons and 1 box of super's to get you through those super kinda days. Organic cotton pads and liners that are so dang soft and get the job done right.

All products are made with organic cotton, certified cruelty free, Health Canada approved and loved by Canadian gynecologists.