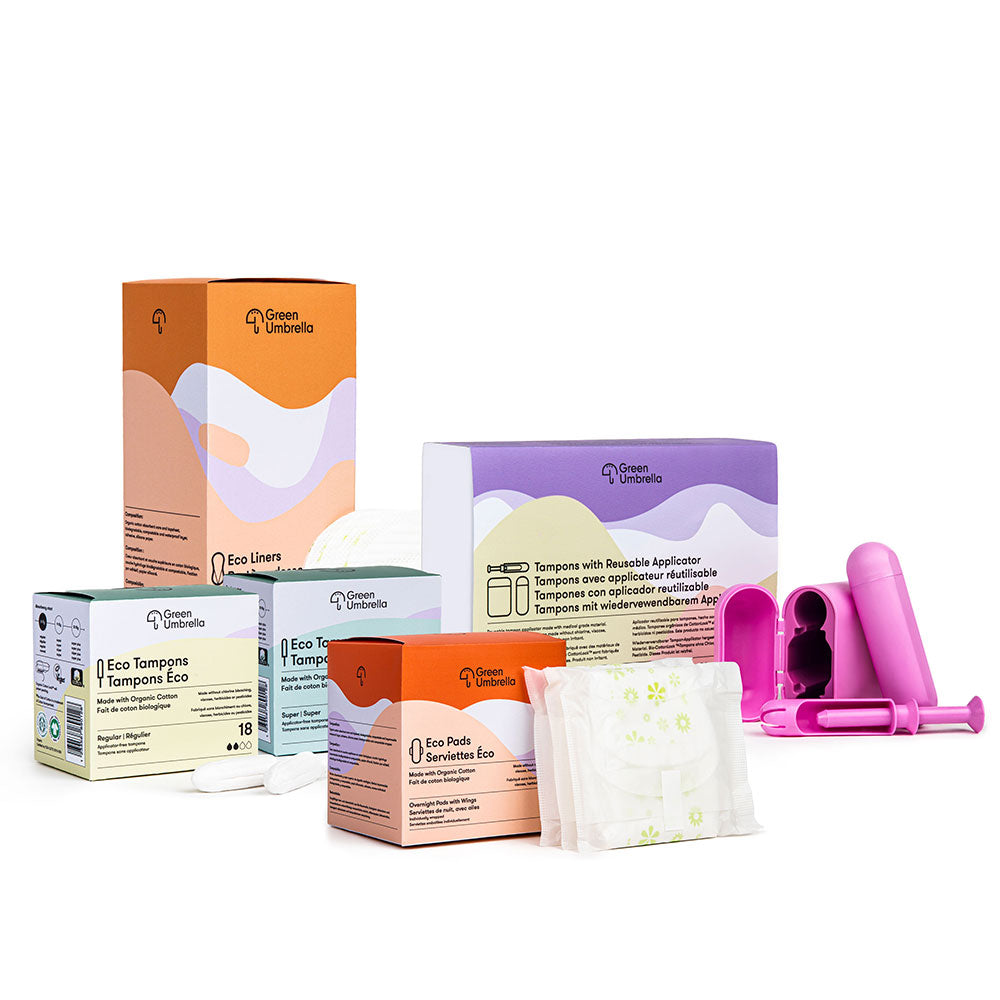 Reusable Applicator Kit with Refills, Liners, and Pads
The details
Still like the feel of a plastic applicator, but hate the single-use plastic waste? Do you like to use liners as backups for your lighter days, and switch to pads before bedtime?

This bundle is made for you.

Comes with a reusable applicator kit, an extra box of each size tampon refills, some liners for backup, and the comfiest, most breathable pads designed to protect you and your sheets while you sleep.

Rest assured each tampon, pad, and liner is made with GOTS certified, premium organic cotton. No harmful chemicals. No plastic waste. And the reusable tampon applicator is good for use for up to ten years worth of periods. Yep. Ten.

All products are Health Canada approved and loved by Canadian gynecologists.